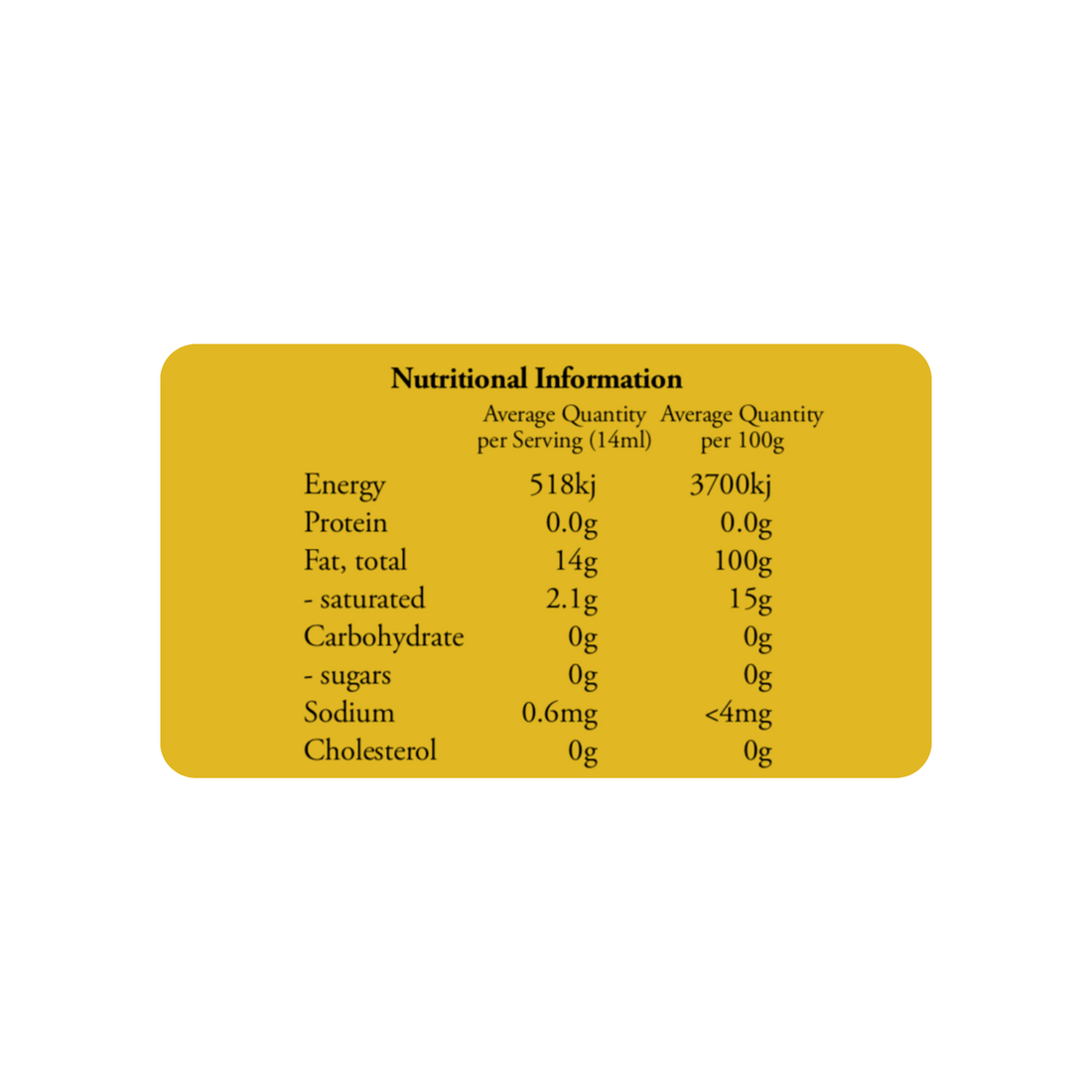 Agrumato Lemon Lime
Ultra Premium | Extra Virgin Olive Oil
500ml
Be ready for a fresh citrus explosion! Rich Glen's Agrumato Lemon Lime Ultra Premium Olive Oil is our most awarded Olive Oil, winning Australia's top Olive Oil Awards since 2013! 'Agrumato' is the process where both our premium olives and fresh citrus, including local lemons + limes, are pressed together at the one time. This makes a stunning fresh and full bodied olive oil - with no additives ... it's all natural! Refer to our 'Recipes' for fabulous ideas!
Taste it
A zesty palate experience bursting with fresh lemon and lime citrus notes. Made using the traditional "Agrumato" process, where we press our finest olives together with locally grown lemons and limes, to produce our Ultra Premium Extra Virgin Olive Oil that is bursting with citrus notes!
Enjoy it
Drizzled over fresh steamed vegetables, asian dishes, fresh seafood leafy green salad, or use as a substitute for butter in your sweet baking treats! Visit our Recipes to gather more cooking ideas!
Smooth, buttery, and rich in flavour and colour, accented with zesty lemon-lime flavour, and a lingering peppery finish
To retain best quality, we recommend to store in a cool, dark pantry and use within three months of opening!
100% Australian natural, preservative-free, cold-pressed extra virgin olive oil, fresh lemons and limes
The rich glen difference!
"Food is the new souvenir"
We started making the products we wanted to see in the world and we did this with an uncompromising approach to sustainability and quality.
It all started with the essential ingredient... Olive Oil.
Forget the fridge magnet! Make the switch and give the gift of premium Australian made products made on farm.
Shop Now
Customer Reviews
Write a Review
Ask a Question
15/08/2023
william w.

Australia
Excellent product
I really enjoy drissling a little over my Muesli
09/05/2023
Sally B.

Australia
Yum yum
The flavour is delightful and lovely drizzled over a salad or added to your EVO oil for a dressing
14/12/2022
Judi L.

Australia
Xmas present
Not yet used as it was a xmas present
19/06/2022
Claire E.

Australia
Agrumato lemon lime
This my favourite flavoured olive oil as it tastes delicious in salads and on seafood